Testimonials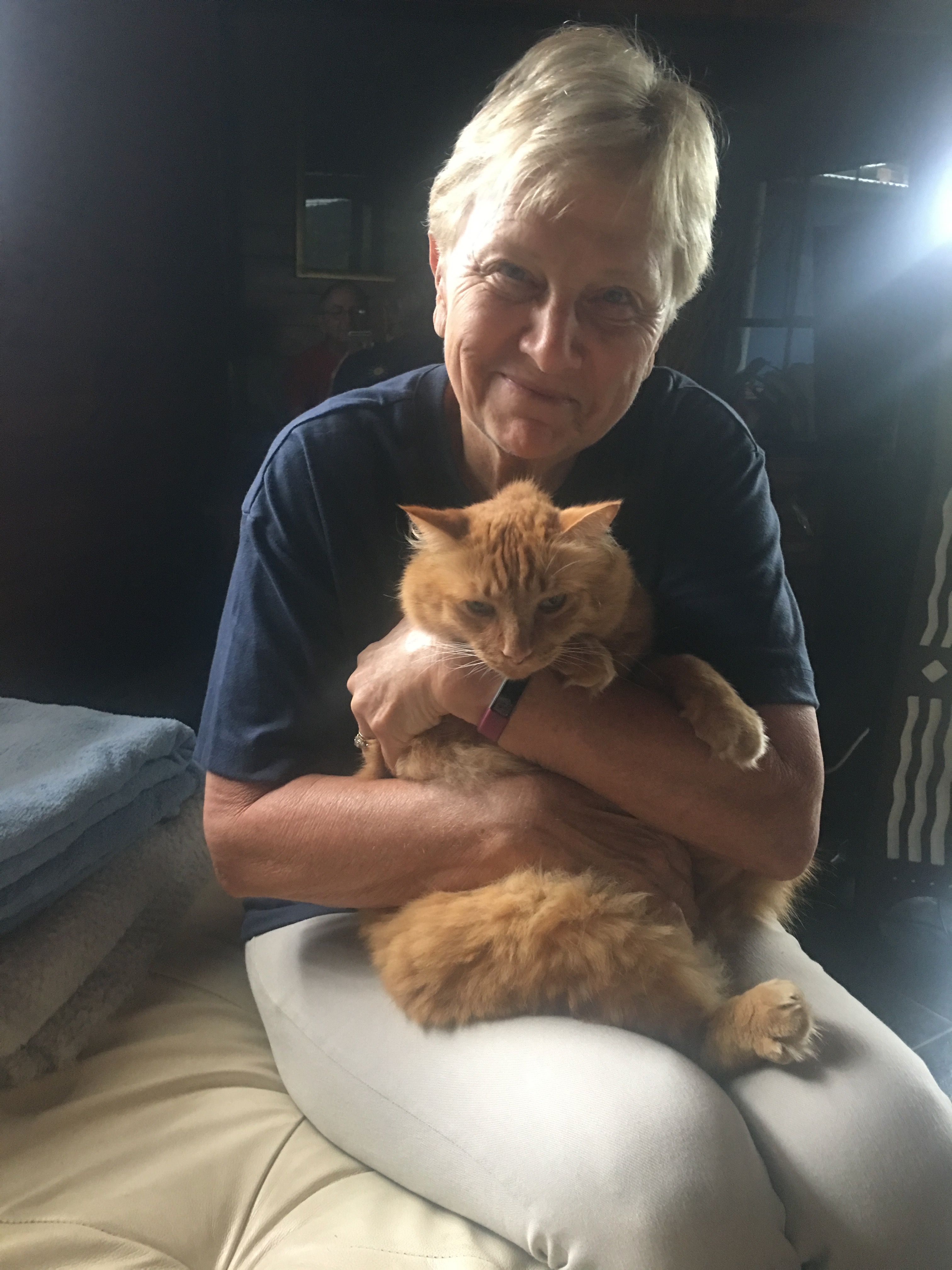 We were so fortunate to find Daniel and Jeanie to look after our home and numerous pets while we were overseas for two weeks. Nothing was too much trouble for them, We have an active dog, a grumpy cat, half a dozen fish, 11 chickens and two ferrets – which takes quite a lot of effort to care for them all. On top of that, our house is only accessible via boat, but Jeanie being the amazing person that she is, got her boat license so she could travel to and from our house at will.

Upon our return, our animals were happy, our house clean, the boat still afloat and even a meal cooked and ready for us in the fridge. This was our first house sit, and we think that we will plan all our future travel around Daniel and Jeanie's schedule because I doubt we would ever find such fantastic house sitters again.

We are truly grateful to have met them.




- Adrienne and Ed (Bar Point, NSW)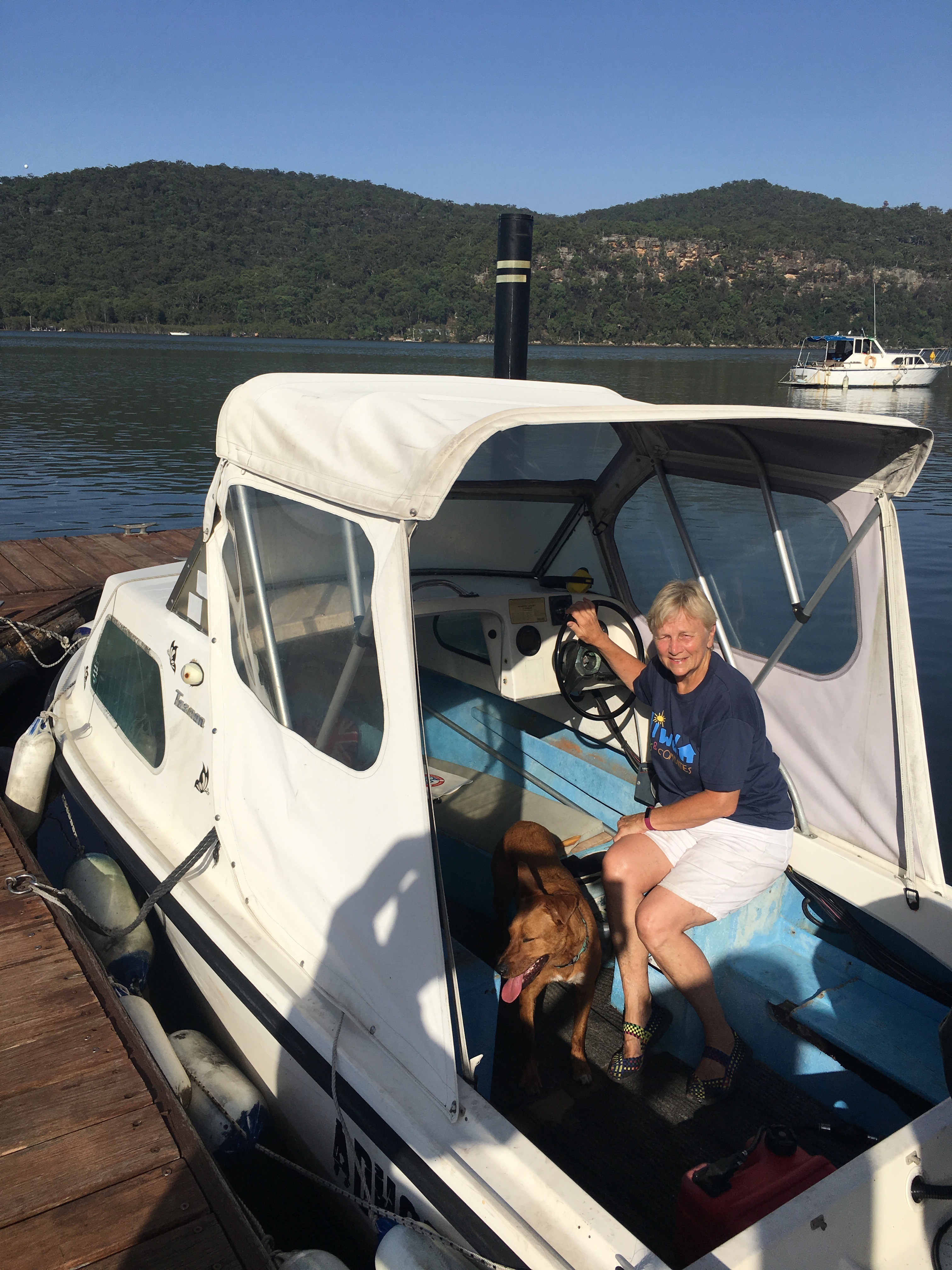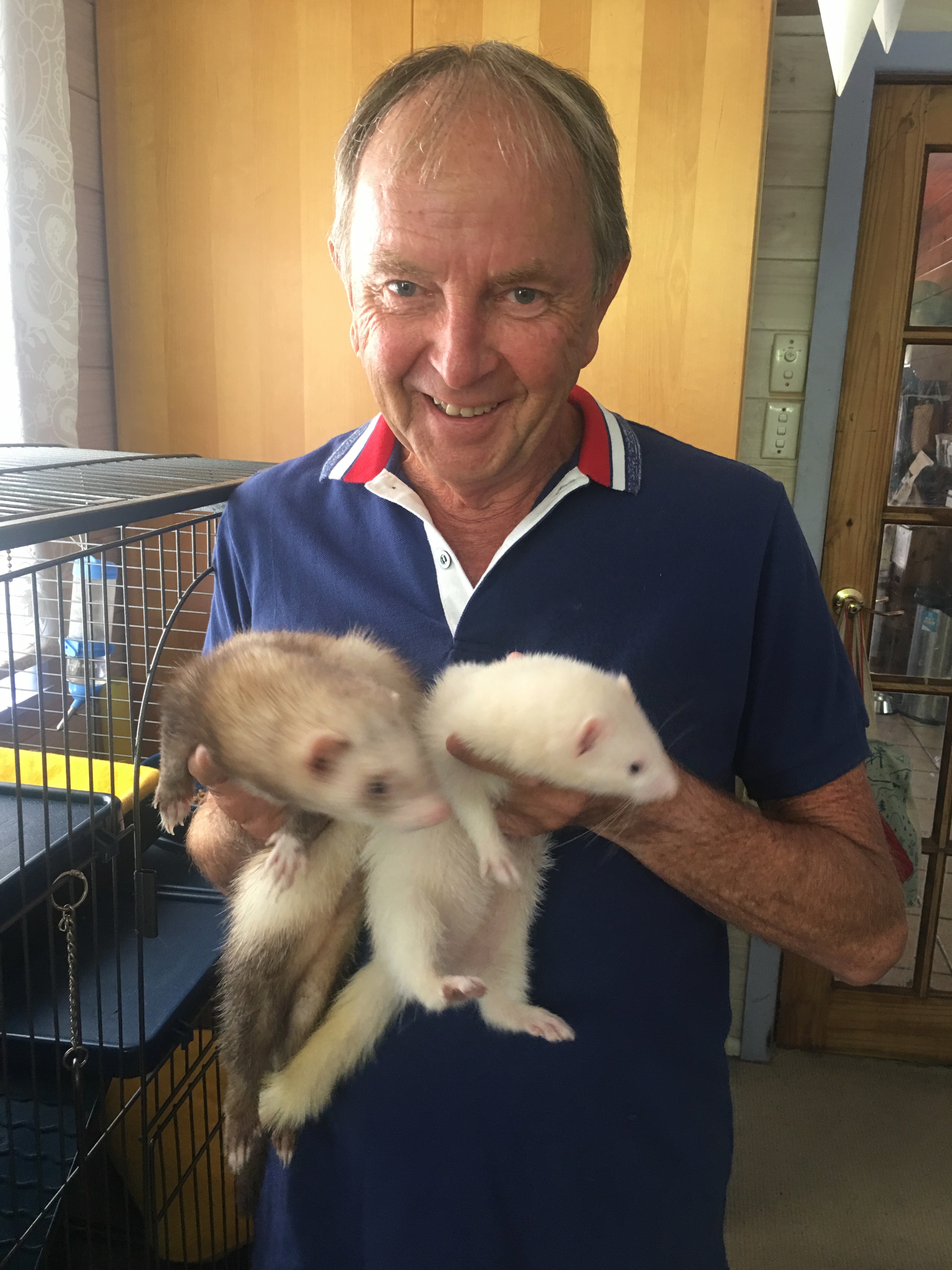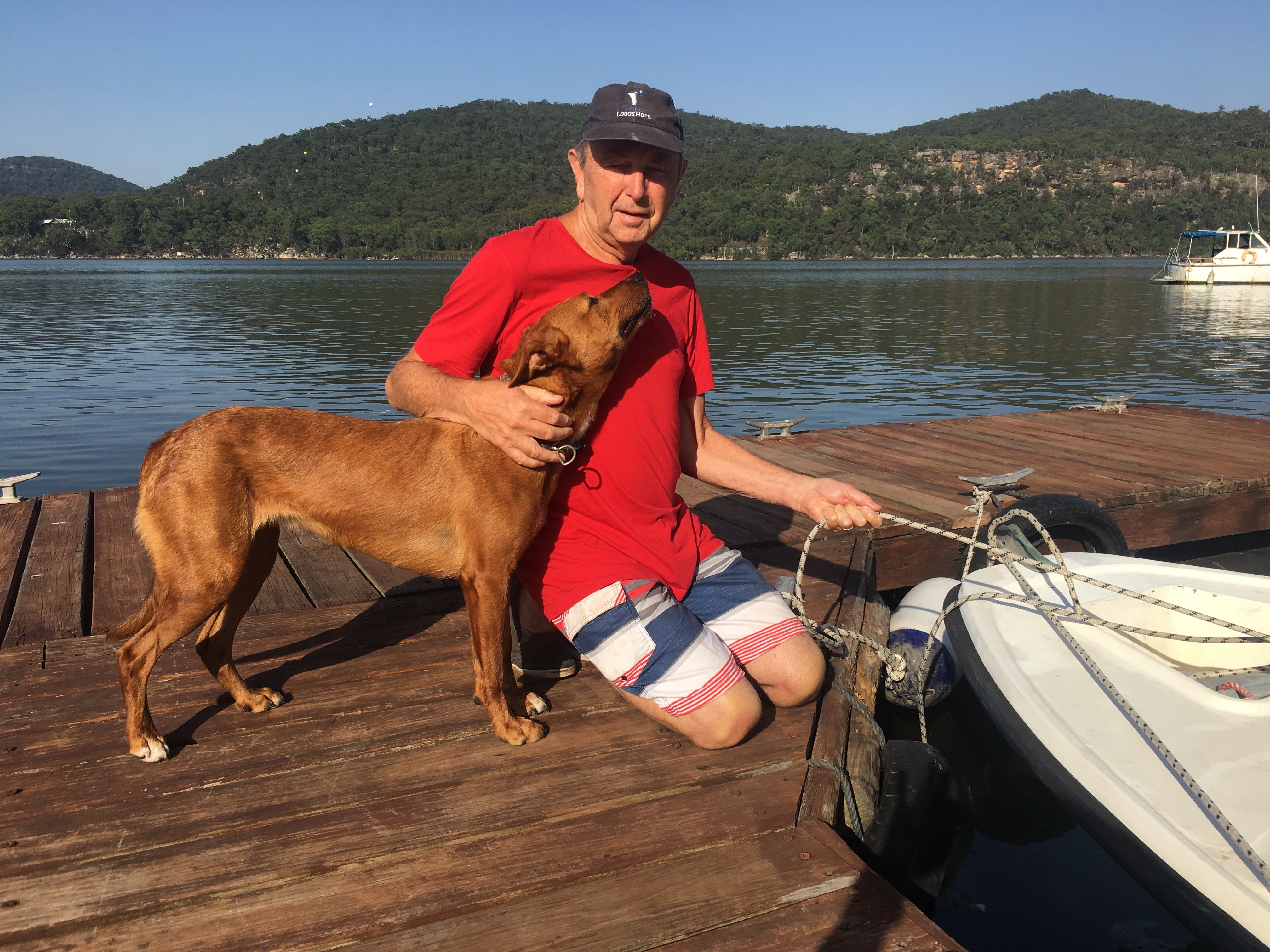 **************************************

My name is Scooter the Cat. I have two dog friends, S and D, and we all live together in a lovely home with our mum and dad, Helma and Liam. We are writing this reference for our all-time favourite house sitters, Daniel and Jeanie. They look after us so well, give us cuddles and treats, take us on walks and play with us. Sometimes they house sit for us for up to three months a year!




Our mum and dad don't want to give them a reference because they feel they are so good that if people get to know, they won't be here for us when we need them. But we want everyone to know how good they are because we know there are many other pets out there who need someone to care for them once in a while when their parents go away on holiday.




(We don't want to get into trouble for writing this, so please don't show this to Helma and Liam!)




Signed,




Scooter, S & D

Jannali, NSW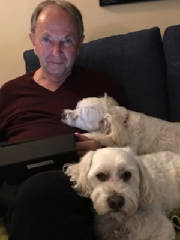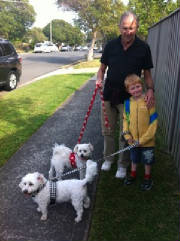 ********************

Daniel and Jeanie took great care of our home and two cats for 6 weeks. They are very diligent with their pre-sit planning and go the extra mile to make sure the house, garden and pets are well looked after. We would have no hesitation in recommending them as trusted house sitters and would entrust our home and pets to them at any time (in fact we suspect the cats miss them terribly!).

Ali and Sean, Petersham, NSW
**************************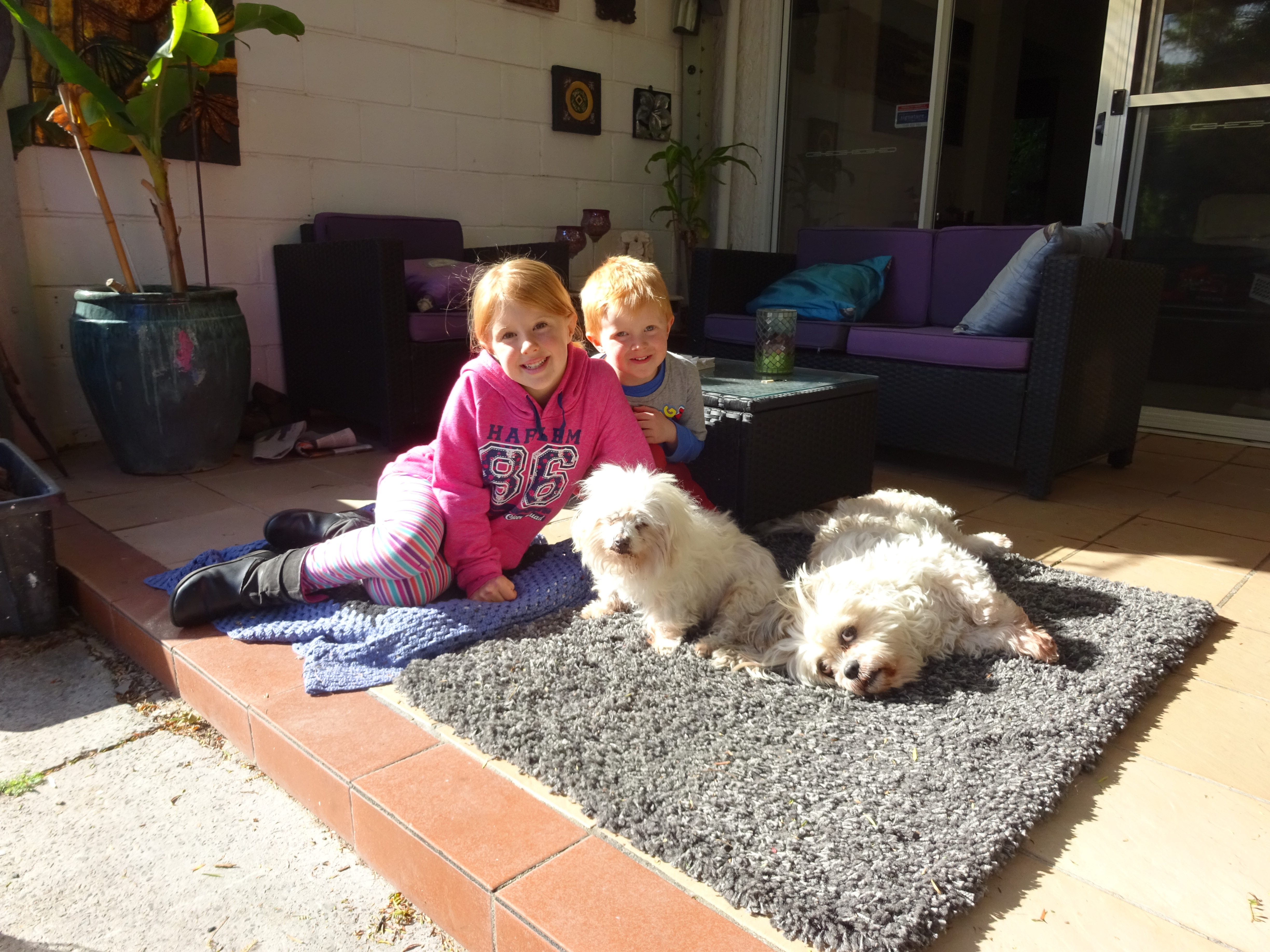 Our grandchildren love helping with the pets!
I can highly recommend this house sitting couple. I have two elderly dogs; one needs very special attention and they were happy and healthy when I arrived home. They were looked after professionally and my house was spic and span - a welcoming sight. They replaced products (many thanks) to save us replacing when we got home.

Please keep us on your list of return house sits. We regard you as good friends and it was a pleasure to have you help us out for our 5 week European holiday, with photos and regular updates of the dogs. 5 Star rating! A big thank you Jeanie and Daniel!

Kerrie - Yarrawarrah NSW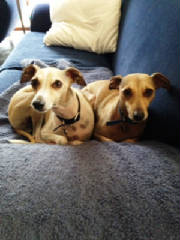 ***********************
Daniel and Jeanie minded our house and two precious dogs [Italian Greyhounds] when we went on holidays for two weeks.
They took good care of our boys and our house, and we would recommend them as trusted house sitters.
They were welll organised and this ensured the house sit went smoothly.
David & Penny, Bonnet Bay, NSW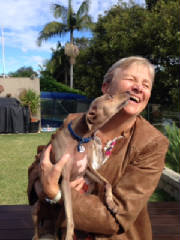 Jeanie and Daniel took care of our house and two gorgeous pugs for over five weeks while we were holidaying in South America. They were very thorough with their pre-sit orientation which gave us great confidence in their ability to look after everything well. They did not disappoint us and did a great job. We would have no hesitation in recommending them to anyone and I am sure the pugs would agree.
Gill and Michael, Cremorne, NSW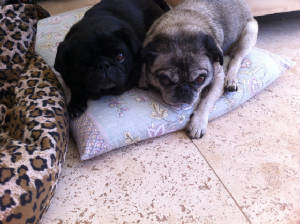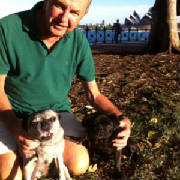 Daniel and Jeanie Ough house sat for us for four weeks in January/February 2015 and we felt thoroughly privileged and blessed by them. Communication beforehand was exemplary and timely. They had read our pre-sent house instructions and when they came to visit prior to taking residence asked intelligent and appropriate questions to cover important details.
During the time we were overseas they kept in touch to confirm that all was going well. On our return we not only found the house and garden in immaculate condition, but were also welcomed with flowers and fresh perishables stocked in our fridge.
Daniel and Jeanie are very personable and generous people. We would be delighted to entrust our house to them at any time.
Warren and Jessie Glover, Ringwood, Victoria
Daniel and Jeanie took good care of our home while we went on a trip to the US this summer. It was a blessing to have them stay at our place. They took good care of the house and garden and we found it in a better shape than we left it! They made friends with our neighbours who even gave them a farewell dinner.
When we returned we found start up groceries like milk, bread and fruits provided which was very thoughtful on their part. We highly recommend Daniel and Jeanie to house sit for you.
Biju and Anita
Melbourne
Thank you for looking after our beloved dog; we really appreciate it. Thank you for the beautiful blooms; it was delightful to come home and see them sitting there. Please let us know if you are interested in staying again sometime in the future.

Diane and Greg, New South Wales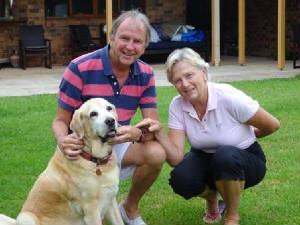 Daniel and Jeanie housesat for 3 weeks while we took time out to be involved in the wheat harvest and also have a well earned week's holiday. Thank you Daniel and Jeanie for your loving care of our home and garden. You looked after it as if it was your own and to come home to a clean and tidy home and produce from the garden was a blessing. We will certainly have you on our list as those to call for future housesits and will recommend you to others of our friends. Thank you for giving us confidence that our home was in good care.

Gavin and Glenda Williams

Budgewoi NSW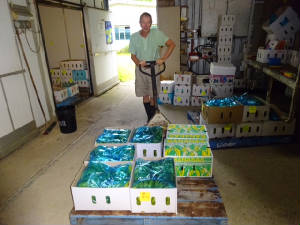 Daniel and Jeanie Ough were our house sitters for 10 days. Their duties included looking after our chooks and ducks - feeding, watering, egg collection, letting them out during the day and they shutting them up each night. Watering the green house and various other plants. Organising and ripening bananas in the cool rooms each day then putting together and arranging the delivery of small orders several times a week.
Every task was carried out with a high degree of competency and care. It was wonderful to come home and find everything so well looked after and the house immaculate.
We would love to have them as house sitters again and would recommend them to anyone looking for caring house sitters.
D&J, Calen, Queensland
Daniel and Jeanie provided us with a 5 star housesit recently while we holidayed overseas for five weeks. We came home to a beautifully clean house, fresh flowers and one extermely happy little dog. From the moment that we did the meet and greet, we knew that our home and dog Muffin were in extremely capable hands. Our West Highland Terrier had the time of her life, with twice daily walks and lots of playtime. . . she's actually been walking around the house since they left looking for them! We feel very fortunate that we found Daniel and Jeanie, and they'll definitely be our first call for any future housesits.
Thanks again,
Cathy, Richard, Lauren and Muffin
Como West, Sydney
Dear Daniel and Jeanie,
We just returned home after exhausting lengths of travel and were pleased to find the house in perfect shape. I don't mind saying, Alex and I can rarely get the house as clean as you did for us and we appreciate it.
Anyway, this is just a quick note to thank you again for taking care of our animals and our house. We'd be happy to have you again.
Michael and Alex
Canberra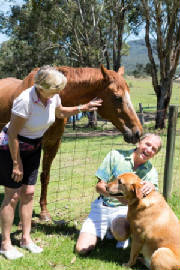 It was with some apprehension that I decided to have housesitters for the first time to look after my small property & 4 legged family while I was away. No one can do it as well as me etc.
I was so pleasantly surprised by how efficiently & expertly Daniel & Jeanie handled the job. My dog & horse were beautifully looked after & in my opinion they went "above & beyond" anything I expected. I have booked them for next year's holiday & it is a lovely feeling to go away fully confident in their professionalism.
My home was respected & even the property maintained but best of all my pets were well loved & cared for. They are a caring, responsible, delightful, experienced couple. Alice & Dealer are looking forward to their next visit with much excitement.
Sue – Tumblegum, Mount Vincent, NSW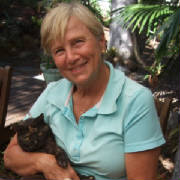 I recently had the pleasure of meeting Jeanie and Daniel and having them look after my cat and home while away for 3 ½ weeks. It was my first time using house sitters outside our family and friends so I was a little anxious.
Jeanie and Daniel agreed to arrive the day before my departure and upon meeting them I very quickly felt I had made the correct choice. The next day they even took me to the airport, an hour away, which was much appreciated. While I was away I received several emails from Jeanie keeping me up to date with what was happening at home plus some photos of our very spoilt cat. When I arrived back in Brisbane Jeanie and Daniel met me at the airport with my car so I could drive myself home while they headed back to their home base.
Once home I found the house exactly as I had hoped plus a casserole, courtesy of Jeanie. So very thoughtful.
I would consider myself most fortunate to have Jeanie and Daniel house/pet sit for me again and they will be the first people I contact in the hope they are available. Thank you both so much for everything.
Ngaire and Molly – the princess cat
Sunshine Coast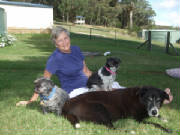 It is with the greatest pleasure that we write a testimonial for house sitters Daniel and Jeanie Ough.
Our daughter was married in February of this year, and as we had met both Jeanie and Daniel on Skype some weeks prior, with a view to doing some housesitting for us during the year, they took the initiative and contacted us to ask if they could help us out during our absence in the Hunter Valley preparing for the wedding. We jumped at the chance to have our three precious dogs minded and of course our house, as everyone we knew was coming to the wedding.
When we returned from the wedding, our house was immaculate, the dogs were extremely content and we had dinner waiting for us, courtesy of Jeanie, who thought we would be too tired on our arrival home to think about cooking anything.
We cannot speak highly enough of them both. We were very fortunate to have picked them out of all the "sitters" on the website. We enjoyed having them look after our precious "children". We never hesitate to call them when we are thinking of "hitting the road" again. We regard them both as friends.
Thank you so much, Jeanie and Daniel!

W. & D. West,
Southern Tablelands